Skip Main Content
Working With Greyledge
What Physicians Can Expect from Us
If you're a physician, you are currently witnessing the significant growth in the use of Orthobiologics and cell therapies across the world. Perhaps you have already incorporated them into your practice. Many of your patients are asking about them. Greyledge exists to improve the quality, safety and effectiveness of our biologic products to a new gold standard for our partner Physicians.
Not every Orthobiologic product is created equal, and as more and more physicians begin offering PRP & BMC, the line that separates the average from the truly great becomes more and more clear.
At Greyledge Technologies, our mission is to quantify and quality control every product we make, learn from every implantation and apply what we learn back into our product development to continually improve and responsibly advance the field of Regenerative Medicine.
The goal at Greyledge is to provide you with technology and the high-quality system you need to treat your patients, protect your practice and engage in data driven learning with the most personalized autologous biological preparations available at the point of care.
Provide Patients with Real Results
Cutting-Edge Technology with a Systematic Process
Want to see what innovation in Regenerative Medicine looks like? Watch the video below and take a look for yourself at how the best technology in biologics is capable of supporting you: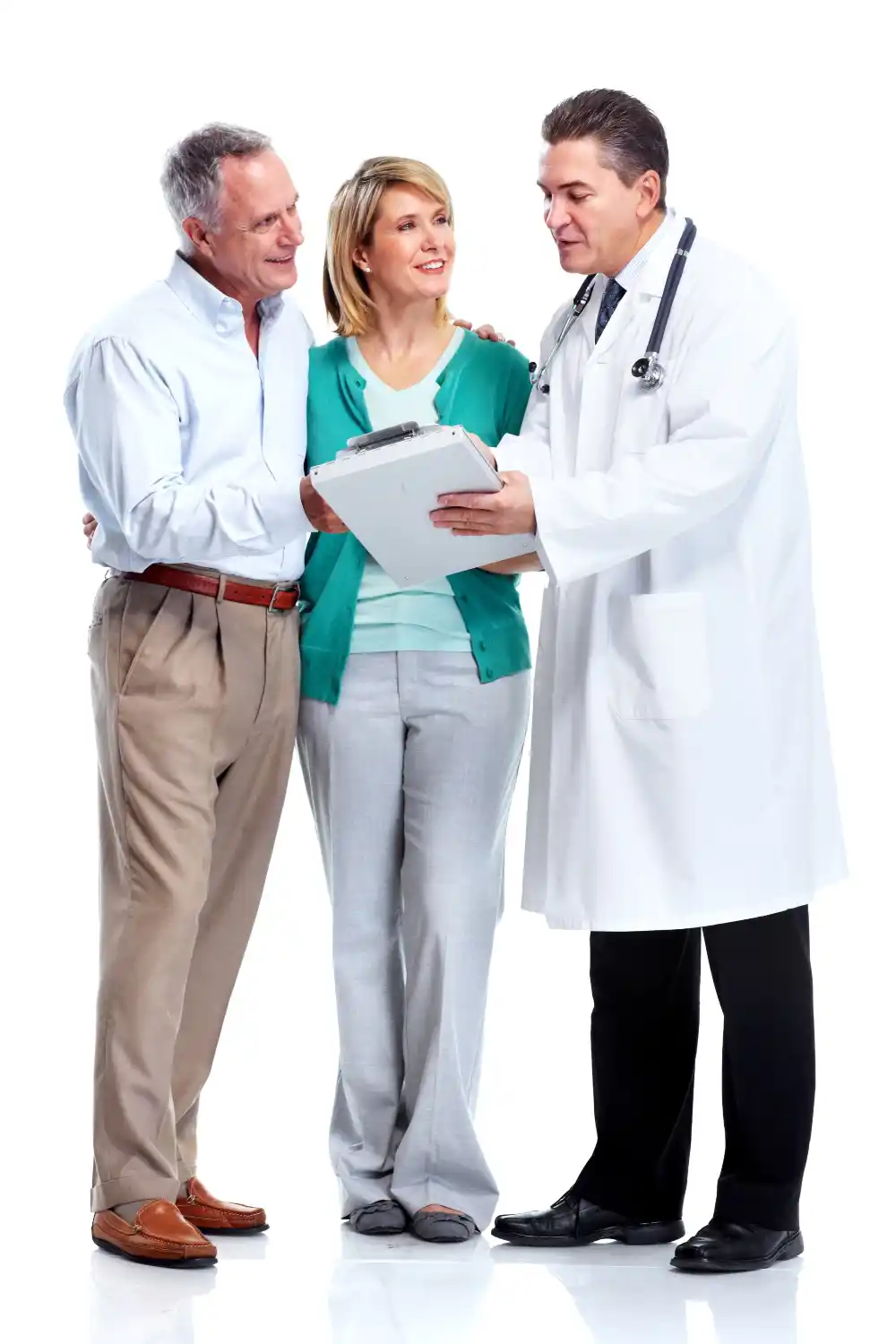 Cell Therapy & Biologic Treatments
Custom Biologic Solutions
When comparing Orthobiologics in the field today, one of the most important elements physicians should be paying attention to is transparency. Here's what happens when you send a sample to a Greyledge laboratory:
The preparations themselves will be produced by a sterile process in a closed tissue culture hood, by a certified technician using Greyledge's FDA audited  Standard Operating Procedures and Quality Management Systems.
All preparations will then be characterized in a 23-parameter analysis with a hemo analyzer - documented and presented to the treating physician for review prior to implantation.
Our standard processing time is approximately 25 minutes, and our analysis will be available within that processing window.
The availability of this detailed and comprehensive sample analysis will also allow you a chance to modify the biologic preparation's composition based on your own clinical practice and the indication for treatment if desired.
All tissue will be handled and processed with strict aseptic technique by qualified laboratory technicians who have successfully completed internal training and obtained their phlebotomy certification.
Tissue samples and preparations will be processed in the Greyledge laboratory, which is in close proximity to the treatment suite. 
Sample handling, accurate patient tissue identification, product sterility and characterization of the final autologous biologic preparation are controlled with strict and detailed protocols to ensure accuracy and safety throughout the process.
As a Greyledge user, you'll be paired with a designated full-time technician who is able to perform independent blood draws, process your samples, and act as a physician extender to support the biologics needs of your practice. Additionally, the procedures we use for processing and analysis are fully documented as a part of a comprehensive quality system that is integral to the support Greyledge offers to its clinical users.
This system is designed to offer physicians complete customization during the entire process, not just for the patient's needs, but for the specific needs of your practice.
Frequently Asked Questions
How exactly does the preparation process work with Greyledge?
Unfamiliar with biologics? See the following chart for a step-by-step look at the process for preparing autologous BMC and PRP, from diagnosis to recovery.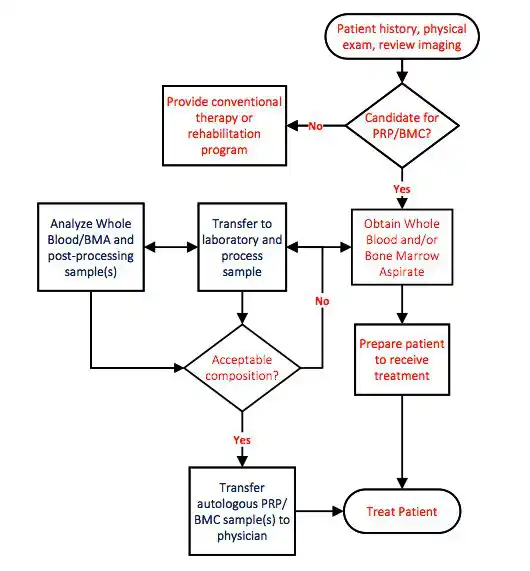 Does Greyledge offer its data to physicians?
Yes. All data pertaining to blood draws, preparations, and results thereof will be available to both you and your patients. This allows both Greyledge and our user physicians to ensure an optimized sample for treatment and to track outcomes, gauge our success, and keep our product on the consistent, reliable and continually improving. Greyledge's first-in-class database technology collects the patients' biologic product data, and in parallel, will use electronic follow up questionnaires with patients to collect their self reported response to treatment. Our technology will continually track and analyze that data to find trends within Greyledge's user network, compiling thousands of patients' data to always learn how to improve our products, improve the delivery of them into patients, and advance the field of Regenerative Medicine.
I'm a physician who is interested in becoming a Greyledge user. Where do I start?
Greyledge strives to make utilizing our technology as simple as possible for any provider who is interested. If you're ready to treat your patients with the most cutting-edge, scientifically-based cell therapy available today, click here to begin. We can't wait to get started with you.